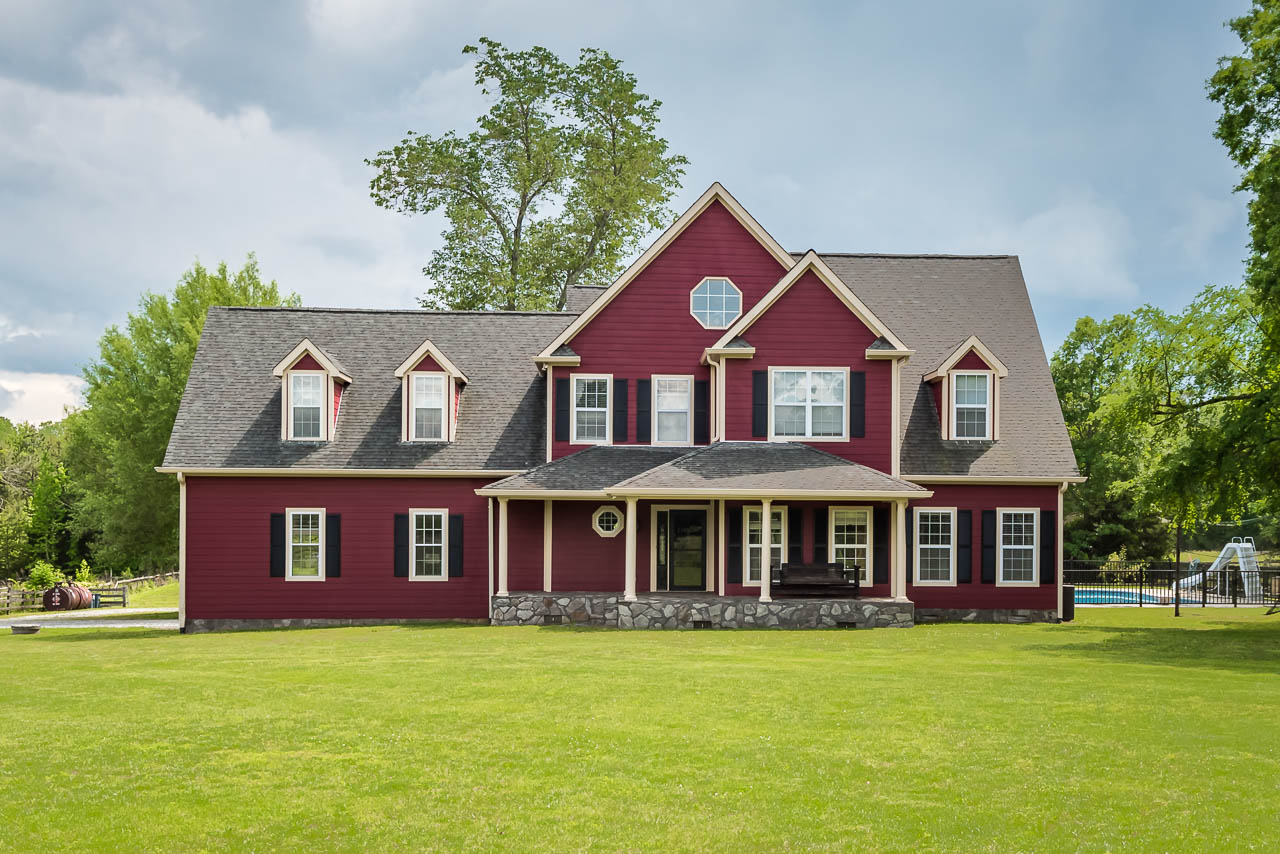 Welcome to the beautiful farm on Lebanon road! Located in Orange County in the friendly town of Efland, this property is perfectly placed with quick access to I-85 and I-40. Being only 15 minutes from Durham, Chapel Hill, and Burlington and only 5 minutes from Mebane and Hillsborough, this spacious 3 bedroom house nestled on 14.2 acres of horse-ready property affords the benefits of rural life while still being close to the amenities of the city.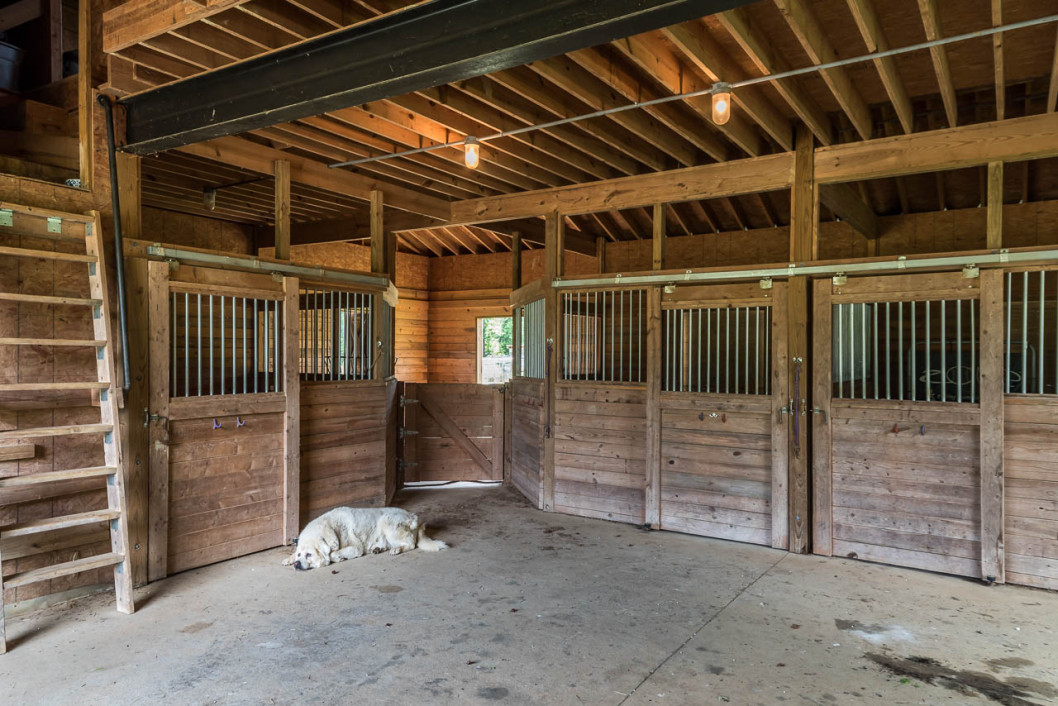 Main features of the property include a large, 4 stall barn with a hay loft, tack room, and electricity, complete with direct access to a small paddock and large pasture– perfect for horses and any other critters you may have. Directly behind the barn is a 4 arm walker, 4 enclosed kennels, a large chicken coop and a lighted arena– all of which are accessible from the main driveway and from a separate entrance. This property is ready for a horse show, riding lessons, a rodeo, or simply for your own enjoyment. The house also has a roomy two car garage, with plenty of space for two cars and an ATV or any lawn care equipment you may have.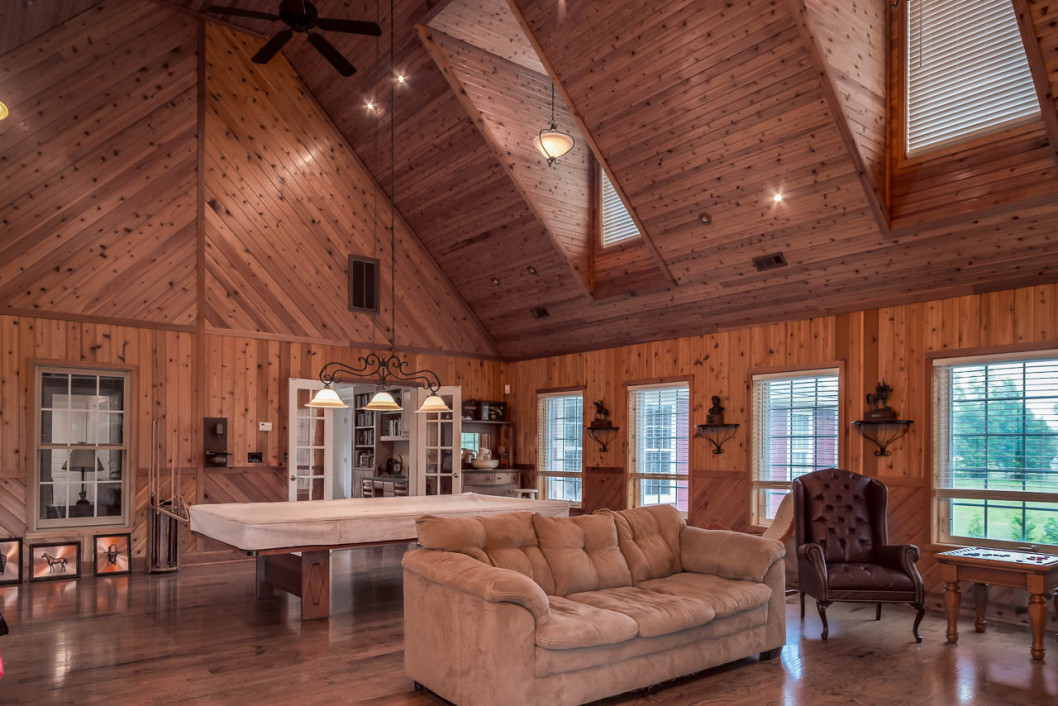 The enclosed pool with a diving board and waterslide provides the perfect spot for entertaining guests in the summer. The game room with a fireplace and rustic wood features is the perfect spot for entertaining in the colder months, or just for relaxing year round due to the cozy cabin-like appearance. The game room is accessible through the house and also through the spiral staircase adjacent to the chimney, so guest access to the game room is an easy matter.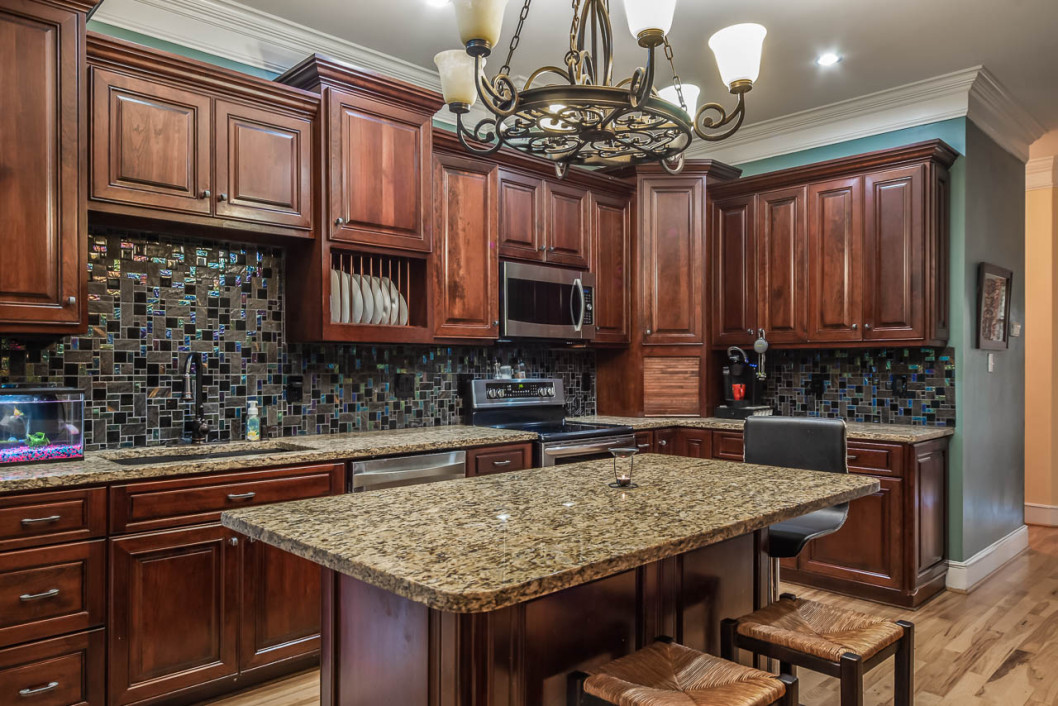 The main entrance of the house opens into the large and comfortable living room. The wood burning fireplace provides not only a beautiful look to the room, but assistance with heat in the winter (potentially contributing to a lower heating bill!) The living room connects to the wonderful kitchen and dining room area. The kitchen is fantastic for cooking enthusiasts, as the large granite countertops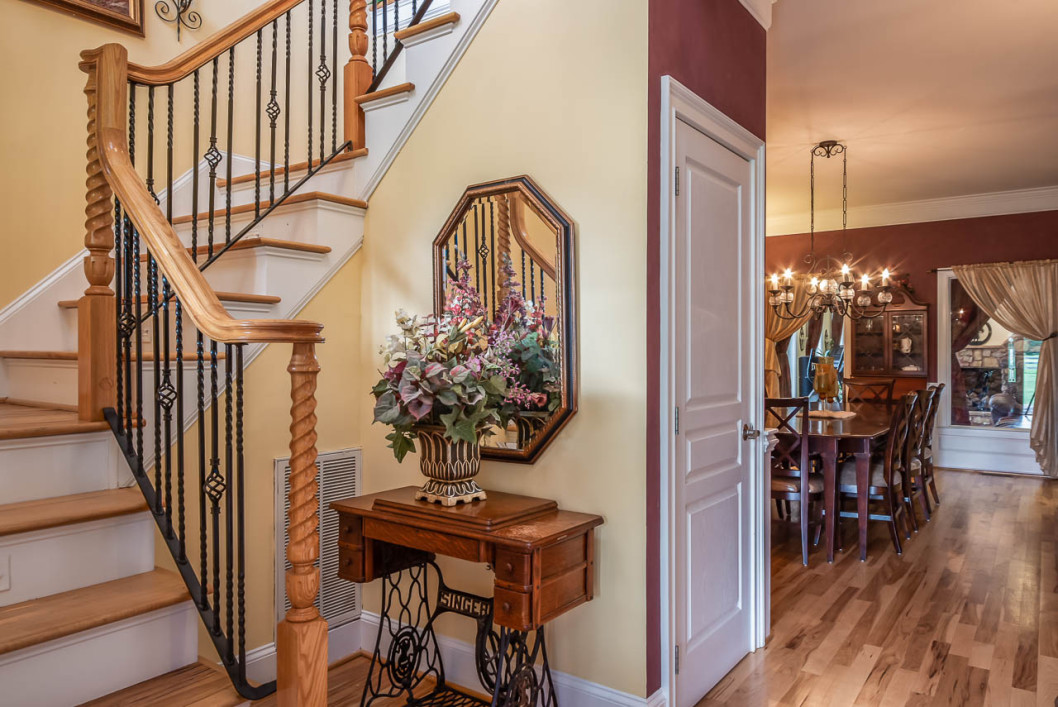 The main floor also lends itself to the master suite (with double sinks, separate shower and tub, closed toilet area, and storage closet), laundry room (complete with a half-bath and large sink), bonus office space, and a grand foyer leading to the upstairs. The main floor contains lots of closet space, including a locked closet for your storage needs.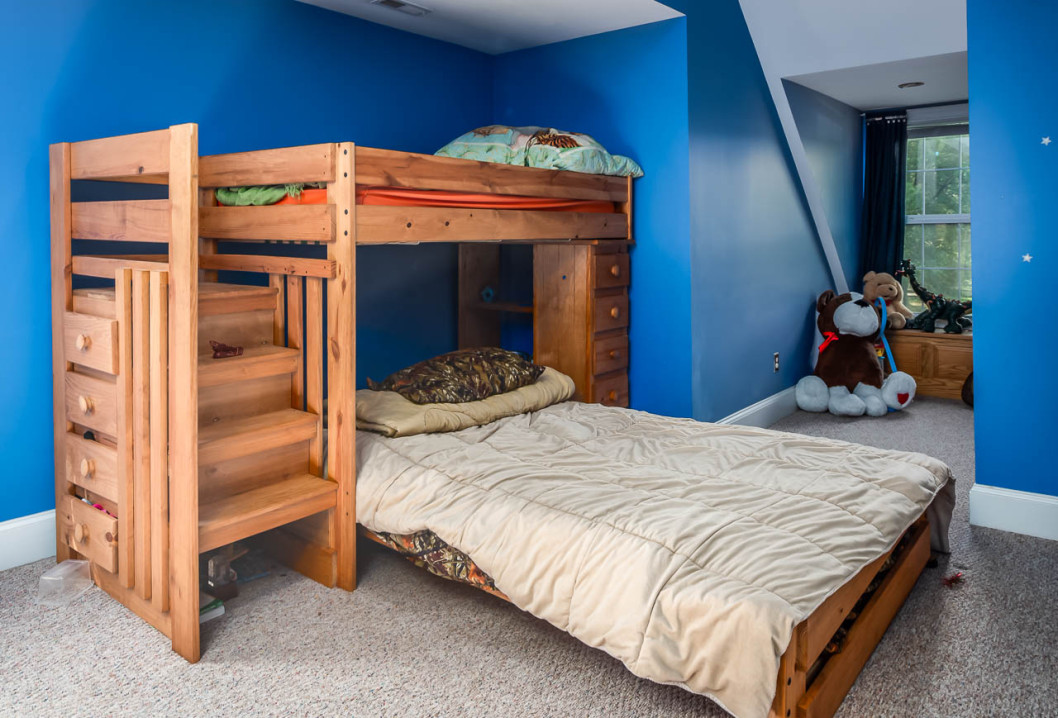 The stairs lead up to an additional work space and large bookshelf, with two storage closets and another stairway leading up to the unfinished third floor. The area connects to the game room, a full bathroom with shower/tub and closet storage space, and four large rooms which can be used as bedrooms– one of which has its own living space complete with a TV nook. These rooms are perfect for any family, be it one with young children who need lots of play space or adults who want privacy.
This amazing property is currently priced at $605,000– an absolute steal for the barn, pool, pastures, arena, and lovely home with beautifully green scenery. There are no HOA fees or restrictive covenants, meaning this property is just waiting for someone to come make it their own.
Come be a part of the amazing Efland community. Take a look at the property of a lifetime– call Patricia Roberts at 919-621-4060 or email her at
patriciaroberts77@gmail.com
to set up a showing today!
Photography by John Teague